A simple urine test could detect pancreatic and prostate cancer with up to a 99% rate of accuracy, says a team of researchers from the Surface & Nano Materials Division of the Korea Institute of Materials Science.
Dr. Ho Sang Jung, lead author of the study, said cancer urine contains cancer metabolites and is different from normal urine. 
The study, recently published in the journal Biosensors and Bioelectronics, aimed to determine whether urine tests could detect those cancer metabolites, which are released by cancer cells to promote tumor growth.
NORTH CAROLINA MAN DEVELOPED 'UNCONTROLLABLE' IRISH ACCENT DURING PROSTATE CANCER TREATMENT
After the urine sample was placed on a test strip, the researchers used a special type of light scattering technique that generated a "fingerprint spectrum of chemicals," which detected the cancer metabolites.
Dr. Jung said the tests can detect cancer at various stages. 
"The purpose of developing this kind of technology is to screen the cancer patient before they go to the hospital," he told Fox News Digital in an email. 
"We are not sure that the test strip can differentiate cancer at very early stages, but at least it can suggest the possibility of cancer status — so the patient may then go to the hospital for a precise medical checkup."
PANCREATIC CANCER RATES ARE RISING FASTER AMONG WOMEN THAN MEN: NEW STUDY
Dr. James Anaissie, a urologist with Memorial Hermann in Houston, Texas, who was not involved in the study, is optimistic about the future of this technology — but he's not jumping completely on board just yet.
"The purpose of developing this kind of technology is to screen cancer patients before they go to the hospital."
"If the test is as reliable as they say it is, it may have an important role in screening, as the current PSA [prostate-specific antigen] blood test we use is notoriously unreliable," he told Fox News Digital in an email. 
"There is a big need for something like this."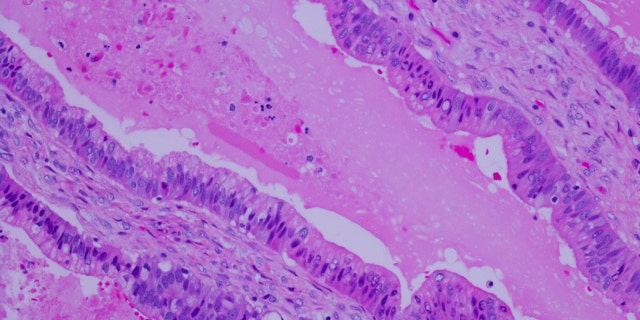 Also, from a clinical perspective, urine testing is much easier than blood testing, the doctor said.
However, Anaissie remains a bit skeptical. 
"Although they report excellent sensitivity and specificity for prostate cancer, the data to support this is only available upon request of the research team, and they have almost no tables demonstrating these findings, which I would consider standard for studies of this nature," he said. 
BREAST CANCER AND MAMMOGRAMS: EVERYTHING YOU NEED TO KNOW ABOUT THE DISEASE, SCREENING AND MORE
"For example, were the patients diagnosed with prostate cancer in severe stages, where it's obvious they have prostate cancer even without any urine tests?" said Dr. Anaissie. 
"Was it just as accurate for low-grade and high-grade cancers? Whenever I hear about exciting new technology, I'm always receptive, but with a raised eyebrow."
Are at-home tests on the horizon?
Urine screenings can be used by anyone, said Dr. Jung. The end goal is for this type of technology to be available for at-home testing.
"If it can survive scrutiny, then it has the potential to revolutionize prostate cancer screening."
He foresees several possible practical uses, including screening for cancer before going to the hospital, monitoring for cancer recurrence after treatment, or supplementary testing in addition to blood work.
Study has limitations, doctors admit
The study authors recognize some limitations of the research.
"It was hard to get enough urine samples from cancer patients," said Dr. Jung. 
His team used 100 samples in the study and is continuously collecting more from hospitals throughout Korea.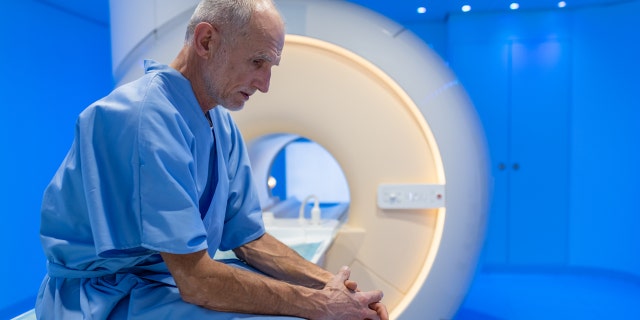 Also, because this is a new technology, it still has not been approved by the Ministry of Food and Drug Safety in Korea for commercial use.
Anaissie also points out that more studies are needed to see if the test works when there is a urinary tract infection or blood in the urine, which is not uncommon in patients with prostate cancer.
TOXIC CHEMICAL POISONING: HAVE YOU BEEN AFFECTED? HOW TO KNOW
"Technology like this takes a long time to go from the lab's proof of concept to everyday use, and a lot of people are going to try to pick it apart to make sure it's safe and reliable," Anaissie said.
"The last thing you want is a screening test that ends up having a lot of false negatives. If it can survive the scrutiny, then it has the potential to revolutionize prostate cancer screening."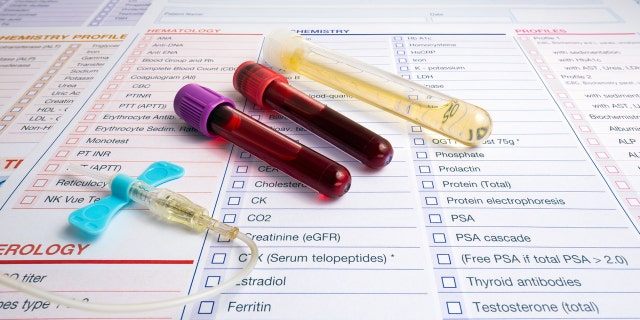 The researchers' ultimate goal is for the urine screenings to extend eventually to other types of cancers, such as lung cancer and colorectal cancer. 
CLICK HERE TO SIGN UP FOR OUR HEALTH NEWSLETTER
"We are currently developing a system that can classify four cancer types — pancreatic cancer, prostate cancer, lung cancer and colorectal cancer — simultaneously," Jung told Fox News Digital. 
He expects the follow-up study to be published sometime this year. 
CLICK HERE TO GET THE FOX NEWS APP
Pancreatic cancer makes up around 3% of cancer diagnoses in the U.S. and 7% of deaths, per the American Cancer Society (ACS). 
Men are slightly more susceptible than women.
Prostate cancer is the most common type of cancer among American men, with about one in 41 dying of the disease (via the ACS).
Denial of responsibility!
WebToday is an automatic aggregator of the all world's media. In each content, the hyperlink to the primary source is specified. All trademarks belong to their rightful owners, all materials to their authors. If you are the owner of the content and do not want us to publish your materials, please contact us by email –
[email protected]
. The content will be deleted within 24 hours.