From planning ahead to drinking more water: nine simple changes to help improve your wellbeing | Simple steps to live better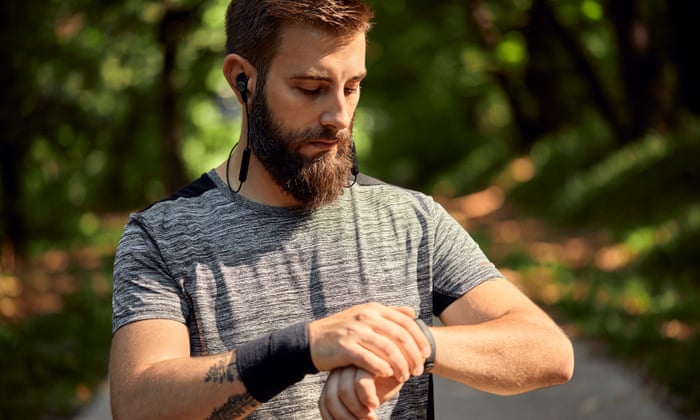 Healthy living should be simple, but given our busy lives it can often be frustratingly difficult. We know we're supposed to exercise and get fresh air, drink plenty of water, eat nourishing foods and have eight hours of sleep each night. If we get these basics right, we are much more likely to feel good and stay focused to tackle our daily challenges.
But staying on track can be tough when you throw in life's hurdles – work and family commitments, deadlines and a social life take up most of our time. Often life itself can get in the way of living well.
The good news is that there are small changes you can implement that will make a massive difference to your life.
Walk to more places
Swimming, cycling and running are all great ways to get fit, but doing them often takes time, money and conscious planning. Walking, however, is free and is one of the best ways to help you get more active, lose weight and become healthier when you make it part of your everyday life. Get off the bus or train a few stops early on your way to work and with each step you will get closer to your recommended 150 minutes of weekly exercise.
Drink plenty of water
The Eatwell Guide says we should drink six to eight glasses of water a day. Which is no surprise as water makes you feel better and helps with everything from your circulation and heart health to digestion. It can boost your energy levels and improve your concentration. Remembering to drink while you're at home is one thing, but it's easy to forget once you're out and about. If you're used to improving the taste of your tap water with a BRITA filter jug at home, you can do the same on the go with the new BRITA Active filter bottle.
Get a good night's sleep
There are many ways to get a better night's sleep, and avoiding drinking tea and coffee within four hours of your bedtime is just one of them. Switching off your phone at least 30 minutes before you nod off is also a good way to feel more relaxed and fall asleep quicker. Emails or social media posts are likely to stimulate, rather than relax you, and the light from your phone screen will block your brain's production of melatonin – the hormone that helps you sleep well.
Eat more fruit and veg
We know we're supposed to eat at least five portions of fruit or veg each day, but it's easier said than done. Adding a banana to your breakfast cereal or having a salad for lunch can help, but why not jazz things up by replacing your mid-morning coffee with an energising spinach smoothie or switching from sugary chocolate bars to fruit-and-nut bars? For some veg inspiration you could try this delicious Caribbean-inspired vegan brunch from RG Vegan Food, or this hearty lentil and spinach dal from The Happy Pear.
Track your health
Fitness trackers on your phone (or gadgets such as Fitbit) help you log your water intake, food and exercise. You can set daily and weekly goals for steps, calories burned and consumed, and distance walked. Some trackers will even tell you how well you've slept. Having all this information at your fingertips will help you see your progress and inspire you to continue.
Be mindful
Bringing your attention to the present moment can quickly improve your mental wellbeing. Mindfulness doesn't need to involve lengthy meditation sessions – it's easy to start with just a few minutes and build it into your daily routine. Pick a regular time – perhaps on your way to work or a during walk at lunchtime – to focus on the sensations you experience as you look around and listen to what's happening in your world. If you like the idea of a guided experience, apps such as Calm and Headspace offer sessions you can listen to at home or on the go.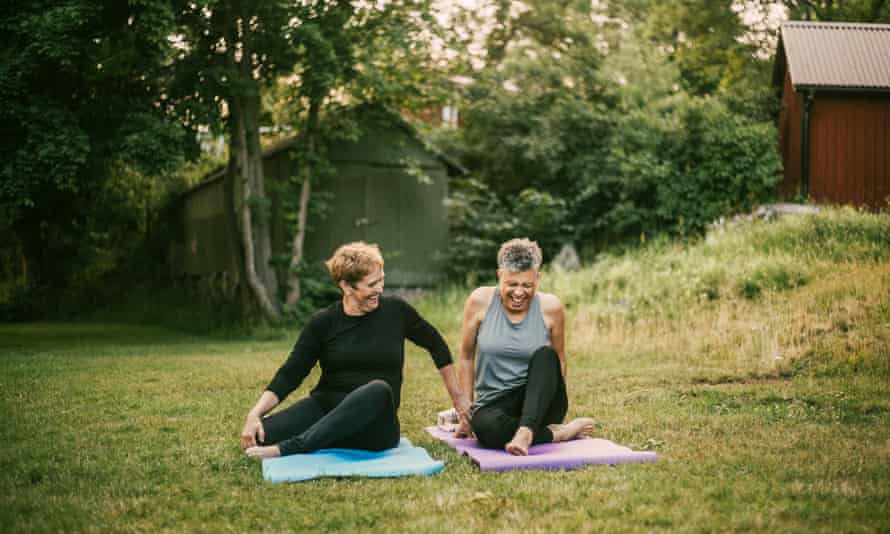 Improve your breathing
Deep breathing techniques can lower your stress and improve your immune system. Pranayama is a yoga method that focuses on breathing, and you can try this technique both at classes or at home yourself. The NHS recommends "seven/11 breathing": you breathe in for a count of seven and then breathe out for a count of 11. As well as reducing stress in the moment, it can help you feel calmer generally.
Stretch out
A gentle way to ease yourself into the day ahead is by stretching. Even just a brief daily session can help you relax, increase your flexibility, reduce lower back pain, improve your posture and help with other health conditions. Choose a routine you can stick to, and your body will soon be thanking you. The NHS website has stretching exercises, or you could consult a recognised physician or yoga teacher.
Plan ahead
A change in routine or problems at work or in your personal life can affect how you eat, exercise or sleep. That's why it's important to have a daily routine with fixed times for healthy behaviours, and that you plan your food shopping and schedule exercise time. Planning ahead can help you stay on top of things. This will be particularly helpful as we return to the office and our morning routines are once again turned on their heads. Make sure you're office ready by planning your outfit and packing your bag with your reusable water bottle and healthy snacks the night before.
A simple change like drinking more water will do wonders for your wellbeing. Head to BRITA for more information
Denial of responsibility!
WebToday is an automatic aggregator of the all world's media. In each content, the hyperlink to the primary source is specified. All trademarks belong to their rightful owners, all materials to their authors. If you are the owner of the content and do not want us to publish your materials, please contact us by email –
[email protected]
. The content will be deleted within 24 hours.