Gwyneth Paltrow appeared in court Wednesday as she's set to testify at a Utah courthouse regarding a 2016 ski collision.
Paltrow has been sued for $300,000 by retired optometrist Terry Sanderson, who claims the actress skied into him from behind and left him severely injured at the Deer Valley Resort.
Paltrow could possibly be called to testify today, if witnesses cannot make it due to scheduling conflicts. The actress was originally set to testify on Friday, according to a discussion during court Tuesday.
Paltrow's legal team began the second day of court by bringing forth a handful of issues to the judge – including the positioning of a camera in the courtroom. Her attorney Steve Owens claimed there was a camera pointed directly at Paltrow and asked to be advised of any new changes day-to-day. 
"I think that's a reasonable request," the judge responded.
The lawyer also noted reporters had been in front of Paltrow's car Tuesday and had a camera "inches away" from her face.
Additionally, Owens brought up expected testimony from an expert to be called to the stand today.
The judge called for a short recess to discuss before the jury had even come into the courtroom.
FIRST WITNESS IN GWYNETH PALTROW'S SKI COLLISION TRIAL STUMBLES OVER MEMORY OF INCIDENT
During the first day of court, Paltrow's lawyer revealed her now-husband Brad Falchuk and two children – Apple, 18, and Moses, 16 – will testify on the actress' behalf. The trio was with Paltrow at the time of the collision, but did not witness the actual incident.
After the ski collision happened, Paltrow's lawyer claimed Moses, who was nine-years-old at the time, came over with his instructor to find his mother on the ground yelling.
"He was worried," Owens said.
Owens also claimed Falchuk had heard Paltrow scream from farther down the mountain and looked up to see the "Shakespeare in Love" actress laying in the snow.
Meanwhile, Sanderson's lawyer accused Paltrow of "distracted" skiing in his opening statements. Attorney Lawrence D. Buhler claimed Paltrow was looking up the mountain when she rammed into Sanderson because she was watching her kids ski.
"Distracted skiers cause crashes," he said. "Defendant Gwyneth Paltrow knew that looking up the mountain and to the side, while skiing down the mountain, was dangerous."
The first witness also took the stand during the March 21st hearing.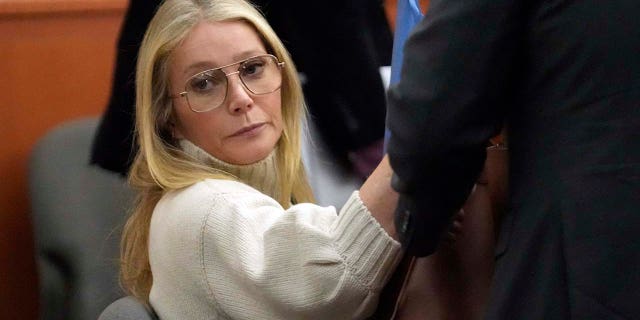 GWYNETH PALTROW'S SKI COLLISION TRIAL: STAR'S HUSBAND AND TEENAGE KIDS EXPECTED TO TESTIFY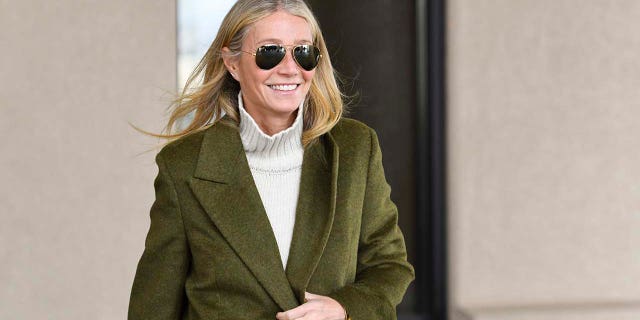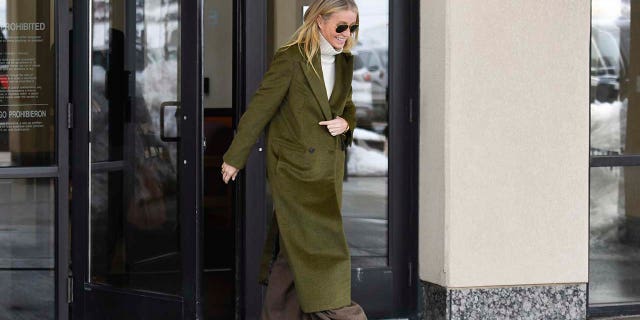 Craig Ramon, a friend of Sanderson's, was skiing nearby and allegedly heard a scream just before the collision happened. "We were skiing down the run, and then I heard this yell, this scream," he said. "I looked over … and then I see this skier just slam into the back of Terry, very hard. She hits him right directly in the back. His skis, the tips go out like this, and he falls face down kind of spread eagle."
Ramon seemingly struggled with his memory of the incident and Owens referred the witness to the nearly 300-page long deposition the witness had previously given.
"Terry was wearing a helmet," Owens said. "The person he collided with was not wearing a helmet." Ramon answered, "I don't know."
"Did you tell me she was not wearing a helmet?" he asked, to which Ramon said, "I don't remember what she was wearing."
Owens continued, "Did you previously tell me under oath that she was not wearing a helmet?" Ramon answered, "I can't answer that. I wasn't really paying attention to what she was wearing." Paltrow's lawyer reminded Ramon he "previously testified this under oath" before proceeding with further questions.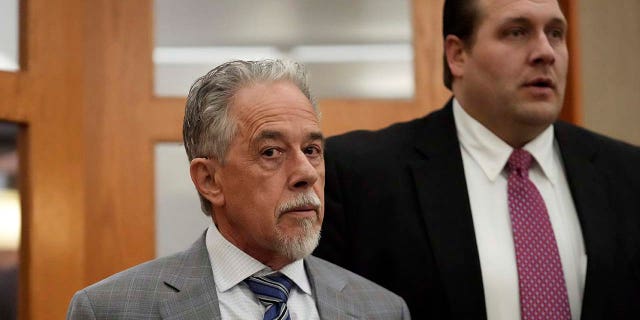 CLICK HERE TO SIGN UP FOR THE ENTERTAINMENT NEWSLETTER
Sanderson accused the Goop founder of skiing off after the accident – which left him with a "permanent traumatic brain injury, 4 broken ribs, pain, suffering, loss of enjoyment of life," along with emotional distress and disfigurement, according to the lawsuit obtained by Fox News Digital.
The retired optometrist originally sued the actress for $3.1 million and claimed he was a victim of a hit-and-run. A judge previously dismissed the claim, and Deer Valley Resort and an instructor were removed from the lawsuit.
Paltrow has maintained that Sanderson actually skied into her, and claims she stuck around until given the OK to leave by a Deer Valley Resort ski instructor. The 50-year-old actress also said Sanderson previously admitted he didn't have a clear memory of the accident in a countersuit.
The actress is seeking attorney's fees and $1.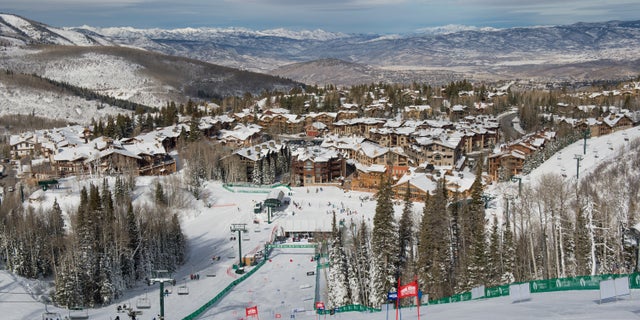 CLICK HERE TO GET THE FOX NEWS APP
Fox News Digital's Tracy Wright contributed to this report.
Denial of responsibility!
WebToday is an automatic aggregator of the all world's media. In each content, the hyperlink to the primary source is specified. All trademarks belong to their rightful owners, all materials to their authors. If you are the owner of the content and do not want us to publish your materials, please contact us by email –
[email protected]
. The content will be deleted within 24 hours.