Today is National LEGO Day 2023, and to mark the celebration, take a look at the history behind the nostalgic toy, which has continued to set records and win awards for the last 91 years.
Here are a few fun, numerical facts to know about LEGO, dubbed the "Toy of the Century" by the U.S. National Toy Hall of Fame in 1998, according to Britannica.
1932: Ole Kirk Christiansen, a Danish carpenter, founded The LEGO Group in 1932 with the production of wooden toys. Wood was the company's main product material until a fire destroyed the factory in 1942, according to LEGO's official website.
'LEGO MASTER' ARTIST EXPLAIN HIS JOB CREATING BUILDING CHALLENGES FOR CONTESTANTS
15 LEGO logos: Throughout it's history, the organization has gone through 15 different logos. The name LEGOo comes from two Danish words, "Leg Godt," which translate to "play well" and it became the company's official name in 1936, reports Lego.com
The iconic LEGO logo has had 15 different iterations over the years. It first saw the red and yellow combination come to life in 1953. According to Lego.com, the word "system" underneath LEGO was added in 1960. The modern logo that we recognize today was first introduced in 1973. It was then refurbished in 1998.
ON VETERANS DAY, NEW YORK TEEN HONORS WWII VETERAN WITH MEMORIAL AND PERSONALIZED CREATIONS
1949: Following the arrival of a plastic injection molding machine, The LEGO Group developed its first plastic brick. In 1949, The LEGO Company launched the first plastic cube building set: "Automatic Binding Bricks," sites Lego.com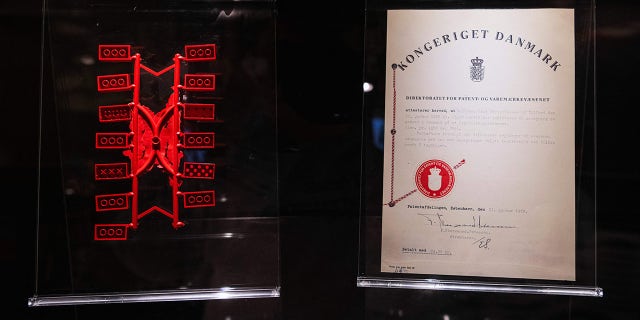 1:58 p.m.: The birth of the LEGO brick occurred on Jan. 28, 1958, at 1:58 p.m. The LEGO Group submitted a patent for its "to building element." The patent applied to Gotfed Kirk Christiansen's combination of studs and tubes that create "clutching power," reports Lego.com. Gotfed was the son of Ole Kirk Christiansen.
"Clutch power provides stability and endless possibilities for combining bricks. With the new stud and tube principle it is possible to combine six 2×4 bricks in 915.103.765 different ways," states Lego.com. This interlocking technology is what makes the iconic LEGO brick we know and love.
1968: The first Legoland opened in Billund, Denmark, due to an overwhelming influx of visitors at the factory and model exhibition. Godtfed Kirk Christiansen persuaded one of LEGO's chief designers from a Copenhagen department store, Arnold Boutrop, who was known for his inventive window displays, to create a real life Legoland, according to Lego.com.
INDIANA BOY, 4, RECEIVED LIFE-SAVING LIVER TRANSPLANT, STARTS HOT WHEELS TOY DRIVE TO HONOR HIS DONOR
Dagny Holm, Christiansen's cousin who joined the company as a model builder in 1961, and her team worked together to create a 'Miniland' comprising landscapes and houses, made entirely of LEGO bricks. The park welcomed 625,000 visitors in its first season, states Lego.com.
1978: The recognizable minifigure was first introduced in 1978. It was created with the intent to "bring life and roleplay to the LEGO brick," shares Lego.com.
The LEGO minifigure celebrated its 40th anniversary in 2018. LEGO announced that the organization has produced 7.8 billion minifigures since its inception.
AMERICAN GIRL REVEALS ITS 2023 'GIRL OF THE YEAR' FROM NEW JERSEY
1998: In 1998, LEGO was inducted into the National Toy Hall of Fame, according to the National Museum of Play. 
That same year, the Teddy bear, Crayola Crayons, Barbie and Monopoly were also inducted into the National Toy Hall of Fame.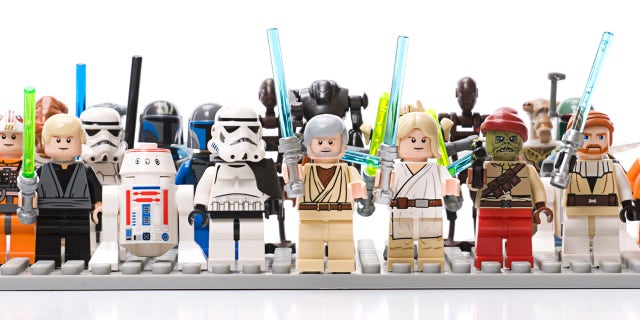 1999: LEGO Star Wars was first introduced to the public in 1999 at the International Toy Fair in New York. The Toy Fair also presented some classic pieces with a technological twist, including a magic talking and singing Kermit the Frog and the Barbie: Totally Tattoos cd-rom.
That same year, LEGO launched 13 Star Wars sets. A JarJar Binks minifigure was also produced, becoming the first LEGO minifigure to have a unique minifigure head, according to Lego.com.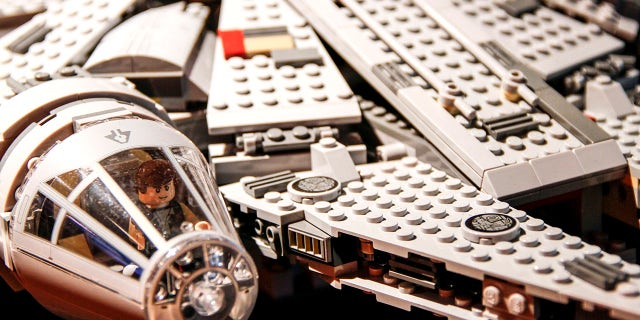 12 Millennium Falcons: Since the first LEGO Star Wars Millennium Falcon was launched in 2000, it has seen 12 Millennium Falcon designs, according to Lego.com. LEGO has even labeled it "the biggest LEGO set ever." The first Ultimate Collectors Millennium Falcon was produced in 2007 and holds the title for the sixth-largest Lego set based on pieces.
2020: In 2000, LEGO was recognized as the "Toy of the Century" not just once, but twice. The British Association of Toy Retailers and Fortune Magazine awarded LEGO the honor, as LEGO beat out the Teddy bear and Barbie, according to the Toy Retailers Association.
$468.1 million: In 2014, Warner Bros. Pictures distributed "The Lego Movie." The film had both critical and commercial success worldwide. "The Lego Movie" grossed $468.1 million, according to Box Office Mojo by IMDBPro.
HANUKKAH MENORAH IN TEL AVIV BREAKS WORLD RECORD FOR LARGEST MENORAH BUILT OF LEGOS
53 in/135 cm: The LEGO Titanic, released in 2021, is 53 inches (135 cm) long. It is the longest set the company has released.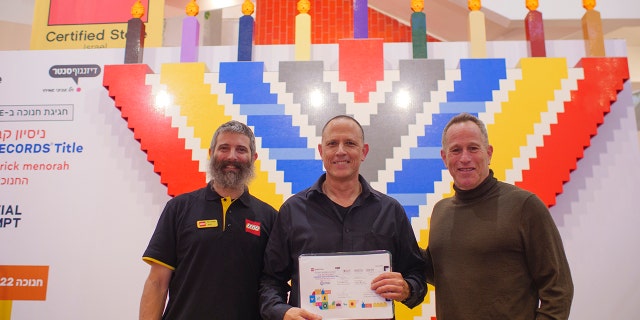 8 nights: The largest LEGO Hanukkah Menorah was built in Tel Aviv in 2022. Continuing with Hanukkah tradition, the giant LEGO menorah was lit each of the eight nights of Hanukkah. 
The LEGO menorah measures 4.5 meters in height and 4.4 meters in width, according to Yoav Gaon, CEO of Tor Group and LEGO Israel.
LEGO CELEBRATED 90TH ANNIVERSARY WITH 'WORLD PLAY DAY'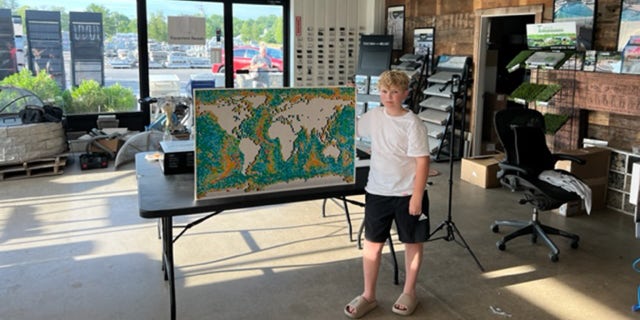 11,695 pieces: The largest LEGO designed set, based on amount of pieces, is the LEGO World Map, comprising 11,695 bricks.
Cooper Wright, a 13-year-old from Maine, recently set the record for the fastest time to complete this record-breaking LEGO set, coming in at 9 hours, 14 minutes and 49 seconds, according to Guinness World Records. 
CLICK HERE TO GET THE FOX NEWS APP
91 years: This brand has been building its way into homes for 91 years. Last year, on its 90th anniversary, Aug. 10, 2022, LEGO launched "World Play Day" and released an exclusive brick set titled "LEGO Classic 90 Years of Play."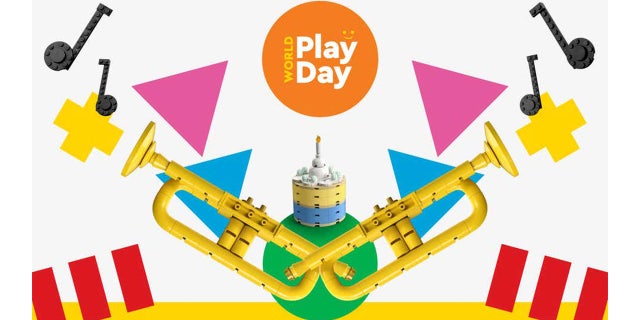 "Play has always been the cornerstone of humanity," said Julia Goldin, chief product and marketing officer at the LEGO Group.
86 bricks: In 2012, the Museum of Science and Industry reported that, on average, every person on Earth owns 86 LEGO bricks. We can only presume that number has increased in the last 11 years. 
CLICK HERE TO SIGN UP FOR OUR LIFESTYLE NEWSLETTER
Denial of responsibility!
WebToday is an automatic aggregator of the all world's media. In each content, the hyperlink to the primary source is specified. All trademarks belong to their rightful owners, all materials to their authors. If you are the owner of the content and do not want us to publish your materials, please contact us by email –
[email protected]
. The content will be deleted within 24 hours.