'I just think differently': how an autistic lawyer landed his dream career | A new career with The University of Law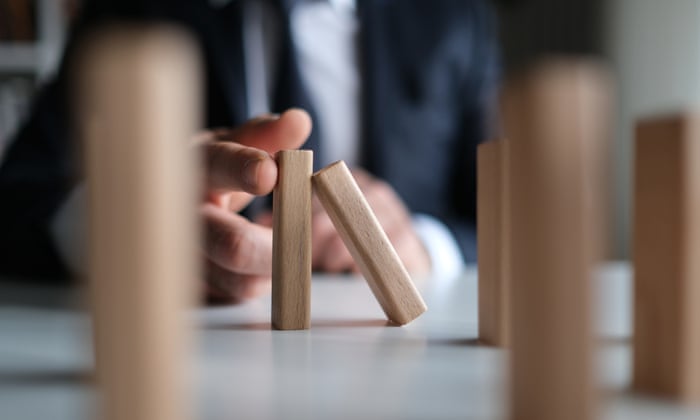 For Martin Whitehorn a career in law was never on the agenda. "I thought I might be a writer, but I just didn't have any good ideas for stories," he tells me over Zoom from the bustling office of Julie West Solicitors in Leatherhead, England, where he is now a fully qualified and practising lawyer. In fact, the idea of becoming a solicitor wouldn't have crossed his mind had a good friend not told him she was about to pursue a graduate diploma in law in Surrey. At the time, he was struggling to find a job he enjoyed after graduating with an English degree and was making money working odd jobs washing dishes and wrapping up boxes.
It was a leap of faith that turned out much better than he expected; Whitehorn really enjoyed his legal practice course at The University of Law in Guildford, and took a part-time job working with high-risk offenders during their rehabilitation into society. With all of this experience, finding a job should have been easy, but it wasn't. Every opening he came across needed "six to 12 months experience in a law firm for a so-called entry level job," he says. "Reflecting back on it now, often those things are more of a wish list than a must have, but it put me off from applying nonetheless."
As a neurodiverse person, analysing a situation and trying to work out how to act or react is nothing new for Whitehorn. So he decided to apply this skill to the job search, taking inspiration from the offenders he'd been working with. "When they're looking for jobs they use a lot of social networking, and apply for things even if on paper they may not have the exact experience stated," he says. So Whitehorn did, too. It worked; he soon landed an interview at Julie West Solicitors late in 2017. "They offered me a job on the spot!"
The training contract was challenging, but Whitehorn says he was incredibly well-supported, and eventually qualified as a property lawyer last July – smack bang in the middle of the pandemic. "It was a scary time," he says, "personally, but also for the industry – people stopped buying houses." Things soon rebounded, though, buoyed by the government's introduction of a stamp duty land tax holiday. Since then, it's been "incredibly busy", but Whitehorn is glad to be working in an area of law where he feels he is helping people. "I find property work quite rewarding in that I'm helping someone finally get the keys to their new home or to extend their lease – it feels less painstaking and protracted than litigation."
When it comes to his autism, Whitehorn has found the experience of working in his practice overwhelmingly positive. "I'm very glad to be working here," he says, noting that his colleagues are "incredibly supportive". Since Whitehorn started there, the firm has offered autism training to his colleagues so that they can better understand the support he might need, and the team has helped him to overcome any challenges related to his autism. "While being so busy, remembering to keep people informed about things was an issue for my perfectionist nature," he explains. "I tend to write quite long and detailed emails, so the team helped me to come up with a strategy that suits me better." Now, Whitehorn sends a "specimen paragraph" to all new people he is in contact with, explaining that he is autistic and asking how they'd prefer to communicate. He's found it to be overwhelmingly useful, but also that it has enabled clients to ask for what they might need, too. "Someone called me up recently and asked me to explain my email to him, and it turned out he was dyslexic and was having trouble reading." It is clear that this ability to understand the needs of clients makes him a great lawyer – he recently found out he'd been shortlisted for Surrey Law Society's Rising Star of the Year award.
The law may not be a profession that has traditionally been known for attracting diverse talent, but Whitehorn thinks that's changing. "I know a dyslexic solicitor who has now got to the point where she's correcting typos in her colleagues' work, as well as a great lawyer who suffers with anxiety and depression, and finds being open about it really helpful when networking," he says. Often, he says, living with disability will mean people have had to adapt and develop a different set of skills that may set them apart from their colleagues. "So often people think of it as a weakness or a flaw, but you don't think any less, you just think differently," he says. "Due to the way your brain is wired you may have had to focus on developing other skills to get by; maybe you're better at communication because you've had to work even harder at it to make yourself understood or you're good at networking or talking to people because you've often had to ask others for help – plus living with disability will mean you have enhanced resilience." Whitehorn advises emphasising these in your work and being open and frank about any additional requirements or needs you may have, especially with invisible illnesses.
In the future, Whitehorn wants to see on law firms' websites more encouragement for diverse candidates to apply – whether that's down to their race, sex or disability." For any aspiring lawyers who live with disability, Whitehorn advises making yourself "aware if you aren't already about the reasonable adjustments a prospective employer provides and to educate them if they are unaware", and joining your local Junior Lawyers Division. "Whether you're neurodiverse or not, it's an incredible way to meet people – particularly those who may be able to help you find a job."
Find out how The University of Law could open the door to a whole range of exciting careers
Denial of responsibility!
WebToday is an automatic aggregator of the all world's media. In each content, the hyperlink to the primary source is specified. All trademarks belong to their rightful owners, all materials to their authors. If you are the owner of the content and do not want us to publish your materials, please contact us by email –
[email protected]
. The content will be deleted within 24 hours.