NEWYou can now listen to Fox News articles!
Seattle, a city in decline, is obsessed with "equity," the centerpiece of diversity, equity, and inclusion, or DEI. Once lovely and livable, the Emerald City has lost its shine. 
The word "equity" looms large even in Seattle magazine, where I worked as a freelance writer more than a decade ago. In the current issue, a social justice activist is being celebrated as one of Seattle's most influential people for her role in the "Defund the Police" movement – even as homicides increased by 23% in 2022, according to data from the Seattle Police Department (SPD). 
Under the banner of equity, the Seattle City Council in 2021 cut the police budget by nearly $35.6 million. Today, SPD staffing levels are at an alarming 30-year low with 400 officers having left in the past three years. 
As a Seattle native and daughter of hardworking Greek immigrants, who sacrificed everything for their children, I no longer recognize the pristine home of my youth. 
SEATTLE-AREA MEDICAL EXAMINER'S OFFICE RUNNING OUT OF SPACE FOR DEAD BODIES, TOP HEALTH OFFICIAL REVEALS
Things I took for granted, like safety and protection, are no longer guaranteed with police emergency response times reaching new highs. 
Smash and grabs occur more frequently, re-offenders commit crimes with impunity, and soft-on-crime judges endanger public safety. Even something as routine as riding the bus is now sketchy.
Since returning from New York City in 2007, I have witnessed Seattle's steady decline.  
Once vibrant, downtown, where I worked in my 20s, has turned dystopian. Boarded up storefronts, private security, and homelessness dominate the urban landscape. 
There are fewer and fewer places to gather.
Just last week, the Nike store announced it was closing after 27 years in business, citing a spike in crime. Next month, the theater across the street will meet a similar fate. 
SEATTLE WOMAN RETURNS HOME TO FIND SMASHED WINDOW, BURGLARY SUSPECT TAKING BATH FULLY CLOTHED: POLICE
Across Seattle, sprawling homeless encampments, blamed on the high cost of living instead of lenient drug policies and rising mental illness – the true culprits – have ravaged neighborhoods, intersections and public parks. 
I wonder: How much worse can it get?
Equity is based on the false premise of equal outcomes – not equality of opportunity or equality under the law – whereby resources are seized from one group and given to marginalized or preferred groups. 
Equity is why theft in Seattle is now rampant and goes largely unprosecuted.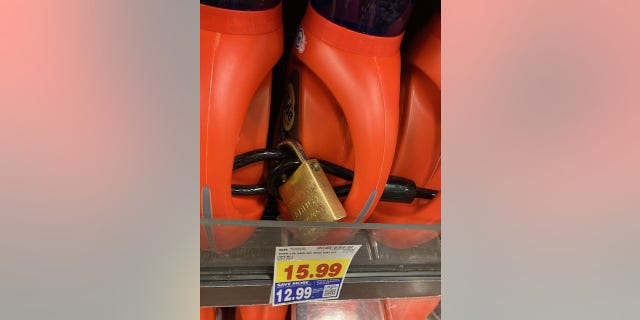 At the grocery store recently, I saw laundry detergent, toothpaste and other necessities behind lock and key. 
Health equity is why drug addiction is being normalized with harm reduction strategies, like free needles and free naloxone – medication that reverses the effects of opioid overdose. Instead of freebies, the government could compel life-saving treatment.  
 In the summer, I witnessed a young man writhing in agony from an apparent drug overdose at the drugstore, where my husband works as a pharmacist. I could not believe my eyes. 
SEATTLE CHURCHGOERS BECOMING 'AFRAID' TO ATTEND SERVICES OVER GROWING HOMELESS CAMP: 'WE NEED HELP'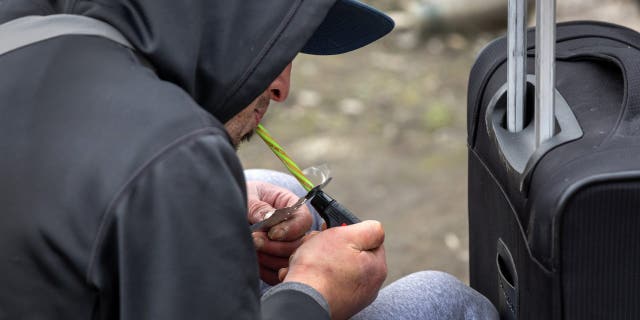 The other day at the post office parking lot, an addict was getting high, as I emerged from my car. Drug paraphernalia strewn about. 
Inherently Marxist, equity breeds misery, not hope. 
Today, 70% of all overdose deaths are "driven by fentanyl," according to Public Health Seattle & King County's 2022 Overdose Report. 
Things have gotten so dire the medical examiner's office is struggling with how to store dead bodies, said Seattle-King County Health Director Dr. Faisal Khan, recently.
Still, "disparities and "systemic racism," are being cited for the disproportionate number of overdose deaths among people of color in King County not radical health equity policies.
"These disparities reflect the influence of systemic racism on risk factors for drug-related harms, including intergenerational trauma, inequitable access to resources, and incarceration," according to Public Health Insider, a publication by health experts at Public Health Seattle & King County.  
Curiously, even health care delivery facilities, it seems, are on board with equity messaging. 
A rainbow sticker packed with combined symbolism, including a clenched fist signaling resistance, is prominently displayed in the window of a primary care clinic in an upscale Seattle neighborhood. 
CLICK HERE TO GET THE OPINION NEWSLETTER
It is unsettling that Providence Swedish, Western Washington's largest health care delivery system, is engaging in divisive identity politics, when doing so appears to contradict the Hippocratic Oath's imperative: "Do No Harm?" [email protected] declined to comment.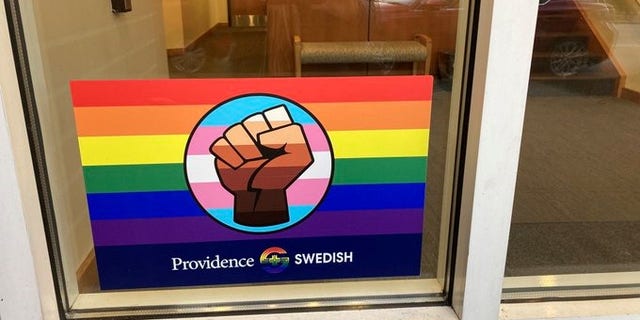 Beyond health equity and equity in policing, Seattle.gov, the official website for the city, also cites workforce equity and digital equity. Transportation equity and gender equity. Environmental equity and arts equity. Even cannabis equity. It goes on and on.
In "Equity: When the Left Goes Too Far," clinical psychologist and author Jordan Peterson claims that equity is "inexcusable, both morally and practically," as "it identifies perpetrators who must be punished, and victims who must be coddled and protected."
CLICK HERE TO GET THE FOX NEWS APP
Similarly, equity in Seattle has gone too far; overdose deaths driven by fentanyl is one indication. The rising homicide rate is another. Urban decline and human suffering are at once rampant and heartbreaking.
I do not want to leave Seattle. It is my home. But the city's obsession with equity is making life less safe for everyone under the false premise of equal outcomes.
CLICK HERE TO READ MORE FROM ELIZABETH ECONOMOU
Denial of responsibility!
WebToday is an automatic aggregator of the all world's media. In each content, the hyperlink to the primary source is specified. All trademarks belong to their rightful owners, all materials to their authors. If you are the owner of the content and do not want us to publish your materials, please contact us by email –
[email protected]
. The content will be deleted within 24 hours.